As the world of cryptocurrencies continues to evolve, so do the functionalities of Bitcoin ATMs. Many individuals are familiar with buying cryptocurrencies at these ATMs, but did you know that you can also sell your digital assets for cash?
This blog post will explore what cryptocurrencies you can sell at a Bitcoin ATM and how to receive cash after the transaction.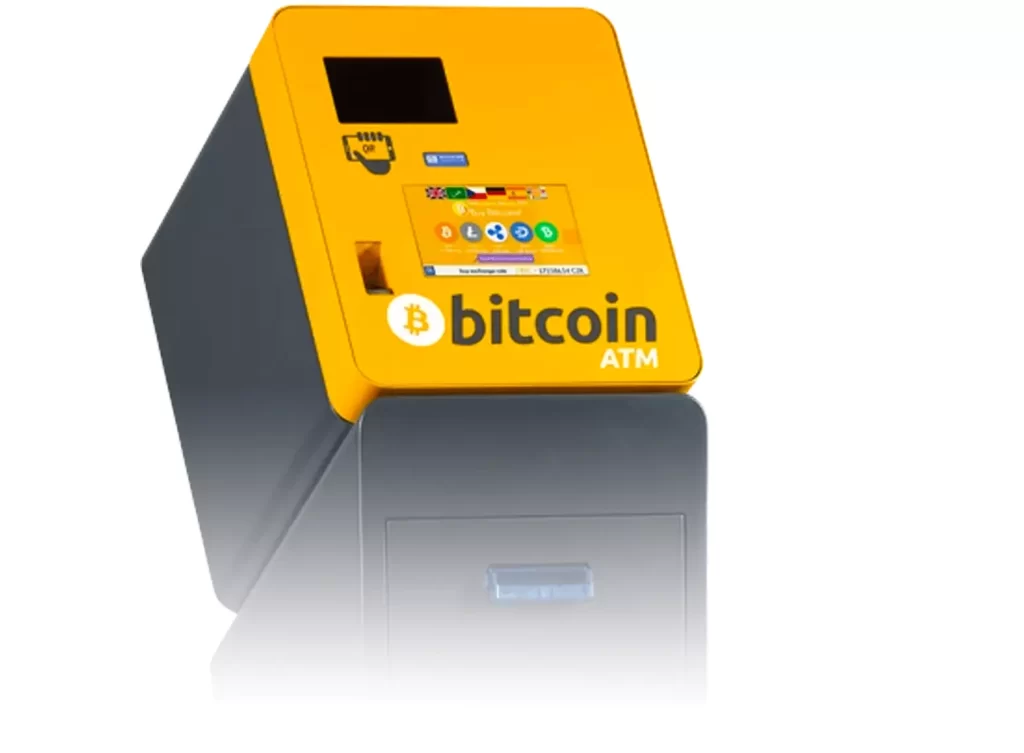 Content
What Cryptocurrencies Can You Sell at a Bitcoin ATM?
The cryptocurrencies you can sell at a Bitcoin ATM can vary depending on the specific machine and its operator. However, Bitcoin ATMs generally allow users to sell Bitcoin, and some may also support other popular cryptocurrencies like Ethereum.
It's essential to note that not all Bitcoin ATMs offer the option to sell digital assets. Some machines are designed exclusively for buying cryptocurrencies using cash or debit cards.
Before attempting to sell any cryptocurrency at a Bitcoin ATM, it's crucial to check the machine's capabilities and supported cryptocurrencies.
This information is typically displayed on the ATM's interface or can be found through online directories and mobile apps dedicated to Bitcoin ATM locations. Familiarize yourself with the cryptocurrencies the ATM supports to ensure a smooth transaction.
How Do You Receive Cash After Selling Cryptocurrencies at a Bitcoin ATM?
Selling cryptocurrencies at a Bitcoin ATM is straightforward, and receiving cash is usually quick and convenient. Here are the general steps involved:
Input Your Wallet Information: Begin by inputting your wallet information into the Bitcoin ATM. This can typically be done in one of two ways: through a QR code or by entering an alphanumeric key associated with your wallet.
Provide the Receiving Address: If you are selling Bitcoin, you must provide the ATM with your receiving address. This step is crucial as it tells the ATM where to send the corresponding cash.
Log In to Your Account: After inputting your wallet information and receiving address, you will be prompted to log in to your account on the Bitcoin ATM. The login process is typically straightforward and may involve using a PIN or mobile verification.
Select the Option to Sell Bitcoin: Once you are logged in, select the option to sell Bitcoin. You will be prompted to enter the amount of Bitcoin you want to sell.
Collect Cash: After confirming the transaction details, the Bitcoin ATM will process your request. Once the transaction is complete, the machine will dispense the equivalent amount of cash.
Important Considerations
While selling cryptocurrencies at a Bitcoin ATM can be convenient, there are a few essential considerations to keep in mind:
Transaction Fees: Bitcoin ATMs usually charge fees for their services. These fees can vary significantly between machines, so it's essential to be aware of the costs associated with your transaction.
Market Fluctuations: The amount of cash you receive for your cryptocurrency may be subject to market fluctuations. Cryptocurrency prices can change rapidly, so the final cash amount may differ from the initial estimate.
ATM Availability: Not all Bitcoin ATMs offer the option to sell cryptocurrencies. Verify the capabilities of the ATM before planning your transaction.
Conclusion
Selling cryptocurrencies at a Bitcoin ATM is a convenient way to exchange your digital assets for cash. By understanding which cryptocurrencies are supported by the ATM, following the step-by-step process, and considering fees and market fluctuations, you can make the most of this increasingly popular feature. Always ensure you use reputable Bitcoin ATMs and exercise caution when dealing with financial transactions involving cryptocurrencies.
Jeremy is a crypto blog author who has been in the blockchain industry for 3 years. He loves to read and write about cryptocurrencies, blockchain technology, and cryptocurrency news. He is also an avid trader of various digital assets such as bitcoin and other altcoins on various exchanges including Binance, Bitfinex, Kraken, Kucoin etc.