Meteoric rise of NFTs
NFTs have been the "CENTER OF ATTRACTION" of the digital sphere since they surpassed the billion-dollar mark in 2021.
Many NFT buffs and crypto pundits believe NFT sales will exceed expectations in 2022. Countless investors, businesses, celebrities, and aspiring crypto entrepreneurs are marching toward the NFT space.
If you are an aspiring crypto startup looking for a viable business idea, then NFT marketplace development is your answer. To know more about the development process of the marketplace, continue reading this blog.
A few words about NFT Marketplace
NFT is a unique and distinct asset that can't be traded straightforwardly and requires a dedicated digital platform. And it is termed as "NFT marketplace."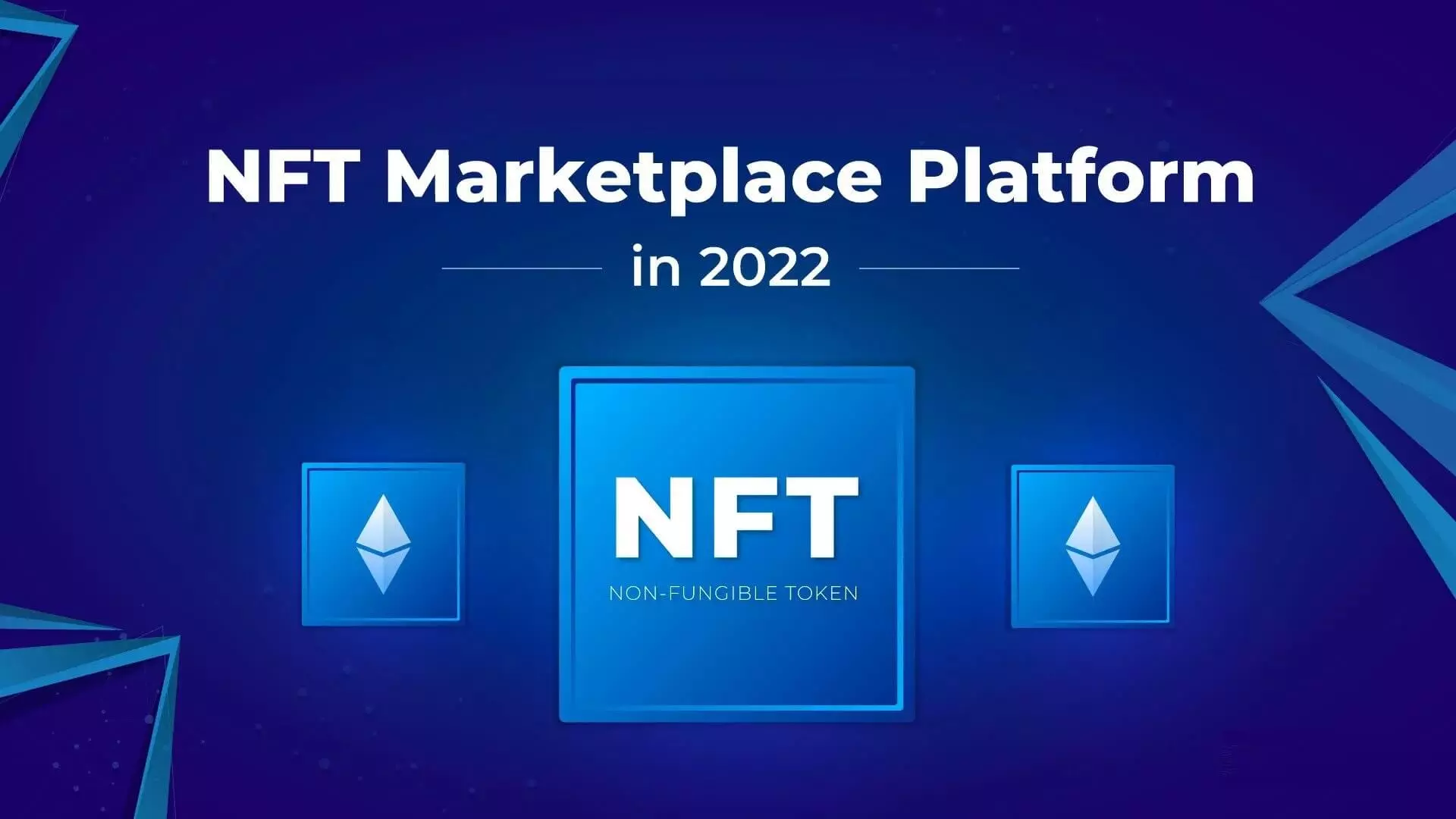 The decentralized platform allows users to trade and mint various NFTs such as arts, images, audio, etc. Creators (sellers) can either list their NFTs in an open bid or auction on the platform.
Some popular NFT marketplace platforms are – OpenSea, SuperRare, Rarible, Nifty Gateway, and Foundation.
How does an NFT marketplace function?
Users create an account
A Crypto wallet is linked with the account
Users can create an NFT on the platform
NFT is configured for that platform
NFT is then listed for selling
Then, the marketplace and NFT listings are moderated
NFTs appear for selling on the platform
Bids are placed for that specific NFT
NFT is finally sold to the top bidder
The platform handles the complete transaction via the crypto wallet.
NFT Marketplace Development – Scratch Vs. White Label Solutions
NFT marketplace development is possible with two ways – one by creating it from the ground up, and the other method is by going with white label NFT marketplace development.
Developing the platform right from scratch needs a significant amount to be spent in the process.
It also requires more time as the process involves developing, designing, testing, and final deployment.
White Label NFT marketplace development is already a trending concept and is regarded crucial for businesses, especially newbie entrepreneurs, who have plans to capitalize on the rapidly growing NFT market.
Rather than developing the marketplace platform from scratch, one can use a white label solution of an already existing platform and customize it as per your business requirements.
White Label NFT marketplace development – An entrepreneur-friendly solution
Enumerated below is a list of reasons that declare why white label NFT marketplace development is a better choice for you:
Rapid tech development
If you want to build your marketplace platform from the basics, it will consume a lot of time. The exact duration for developing an NFT marketplace from scratch might take at least three to four months.
It may exceed up to twelve months or more, depending on the level of sophistication and the number of features you want to incorporate into the platform.
But on the other hand, going with the white label NFT marketplace development method takes less time than developing it from scratch.
Cost-effective implementation
Developing an NFT marketplace on your own becomes costlier as you keep including additional layers of security and features into the platform.
But launching a white label NFT marketplace will save your wallet from spending thousands of dollars.
Built-in security
Security is always the top priority of a marketplace, and those developing the platform from scratch spend more money to ensure that the platform is integrated with top-notch security features that save it from all kinds of cyber threats and other vulnerable activities.
A white label NFT marketplace comes with security features that are already built-in, and one need not have to pay extra bucks to improve the security level of the platform.
In addition, one need not have to bear the burden and cost of security auditing because the firm you connect with would have already tested the platform multiple times.
Wallet integration
The one major issue with building an NFT marketplace on your own is that you need to put your focus on wallet creation separately.
In addition, you also need to concentrate on developing wallet integration services to make the marketplace functional.
In the case of the white label NFT marketplace, the story is entirely different as the platform comes with a wallet that has already been integrated into it, which greatly saves your time and money.
Features that should not be omitted during NFT marketplace development
Storefront
Search items
Filters
Listings
Status of listings
Buying and auction option
Wallet
Reviews and rating option
Closing Thoughts
Hope you got a basic understanding of the NFT marketplace and the development process. Intending to develop an NFT marketplace is a brilliant business move, but just planning will not bring profit to your table.
To execute your business concept, you need to shake hands with a reliable NFT marketplace development company in the market.
Since there are n-number of NFT marketplace development companies in the market, you need to buckle up and do your research to reach out to your desired technology partner.
A leading and reliable NFT marketplace development company has a team of skilled marketplace developers who can offer you the best white label solutions that perfectly meet your business objectives.
Main factors for locating the best NFT marketplace development firm
Still feel clueless about how to find the best NFT marketplace development company. No worries. Below are some factors that direct you in spotting the right NFT marketplace development firm in the crowded market.
Check the firm's portfolio completely.
Read the client testimonials and user reviews of the firm.
Check whether the firm has a perfect business plan to fulfill your business objectives.
Ensure that the firm's developer crew has immense knowledge in token standards, smart contracts, blockchain technology, and other related subjects.
Check and compare the firm's project development budget, duration, and other key factors.
Check whether they provide round-the-clock client assistance.
Jeremy is a crypto blog author who has been in the blockchain industry for 3 years. He loves to read and write about cryptocurrencies, blockchain technology, and cryptocurrency news. He is also an avid trader of various digital assets such as bitcoin and other altcoins on various exchanges including Binance, Bitfinex, Kraken, Kucoin etc.